How Consultation Works with Dr. Shirish Parikh
Our objective is to provide you with the right information during consultations to empower you to make great food choices to best suit your health in the long term.
The intial consultation is all about getting to know you, your health and your goals. This information will then be used to work towards an individualised plan to best meet your goals in achieveable steps. Follow-up reviews ensure you are on track and achieving results.
Initial Consultation (1 hour Approx)
Listening to your own aims and objectives
Discussing your health or nutritional concerns
Medications or supplements you may be taking are noted.
Measurements such as Weight, Height, Body Mass Index, Waist Circumference and Body Fat (Tanita weighing scales) are usually recorded
Comprehensive dietary analysis.
Your motivation and readiness to change must not be ignored as these are the cornerstones to developing a successful action plan.
The nutritional advice combined with a personalised meal plan can be tailored to your individual needs, cooking skills, food likes and dislikes etc. ensuring the diet is well balanced and provides your body with all of the nutrients it requires.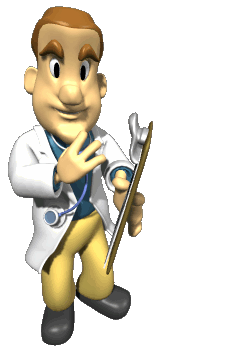 Follow up Consultations (30mins approx)
HOW CONSULTATION WORKS FOR NUTRITION
Naturopaths and dietitians work with you and your family specifically on food and dietary concerns. This can be for general wellness, weight loss, or treatment of chronic conditions. People who seek nutritional consultation include athletes, families, and individuals with health issues.
Progress and dietary plans are reviewed, body measurements are often rechecked and further diet or lifestyle change are planned if necessary.
| | | |
| --- | --- | --- |
| CONSULTATION FEE | DURATION | CONSULTATION FEE FOR |
| 1 | 1 HR | Nutritional Clinic |
| 2 | 30 MIN EACH | Nutritional Clinic |
| 3 | 30 MIN EACH | Nutritional Clinic |
| 4 | 30 MIN EACH | Nutritional Clinic |
| 5 | 30 MIN EACH | Nutritional Clinic |
| 6 | 30 MIN EACH | Nutritional Clinic |
| 7 | 30 MIN EACH | Nutritional Clinic |
| 8 | 30 MIN EACH | Nutritional Clinic |
| 9 | 30 MIN EACH | Nutritional Clinic |
| 10 | 30 MIN EACH | Nutritional Clinic |
TOTAL 10 SESSIONS : 12,000/-- RS. TWELVE THOUND ONLY.
( $ 350 USD - THREE HUNDRED FIFTY USD ONLY. - EXCLUDING ALL APPLICABLE CHARGES.)
HOW CONSULTATION WORKS FOR PEDIATRIC
RS. 1000/- ONE THOUSAN ONLY / SESSION. ( $20 USD - TWENTY USD )